As luck would have you, while traveling to the island city-state I had yet another amazing opportunity to connect with fashion lovers by attending Singapore Fashion Week. Although I was only able to attend for the day while traveling through Singapore, it was the perfect amount of time to incorporate the shows as one of the attractions on my itinerary. Not too many people can say that they scheduled a visit to the Botanical Gardens on Tuesday, Little India on Wednesday and oh, by the way, Singapore Fashion Week on Thursday. Thankfully I did all three and more! To date, this marks my second international Fashion Week in the last seven months since New Zealand Fashion Week (woot, woot) so let's dig into the details.
What's SGFW? 
Singapore Fashion Week (SGFW) goes back to its Asian roots by showcasing an all-Asian designer line-up. A massive upsurge from the seven Asian designers featured last year, which is the largest showcase of Asian talent in the show's 15 years. This week, the show presents a juxtaposition between Asian tradition and global trends.
When is it?
Typically the last week in October.
Where are the shows being hosted?
The National Gallery Singapore will house the shows in a picturesque backdrop- perfect for Instagram photos.
Who's showing?
Collections from twenty designers will include a combination of established and local Singaporean creatives. If you are unfamiliar with Singapore Fashion Week, [read: *raises emoji hand* transparency is key] you may be surprised that you actually know the designers.
Naeem Khan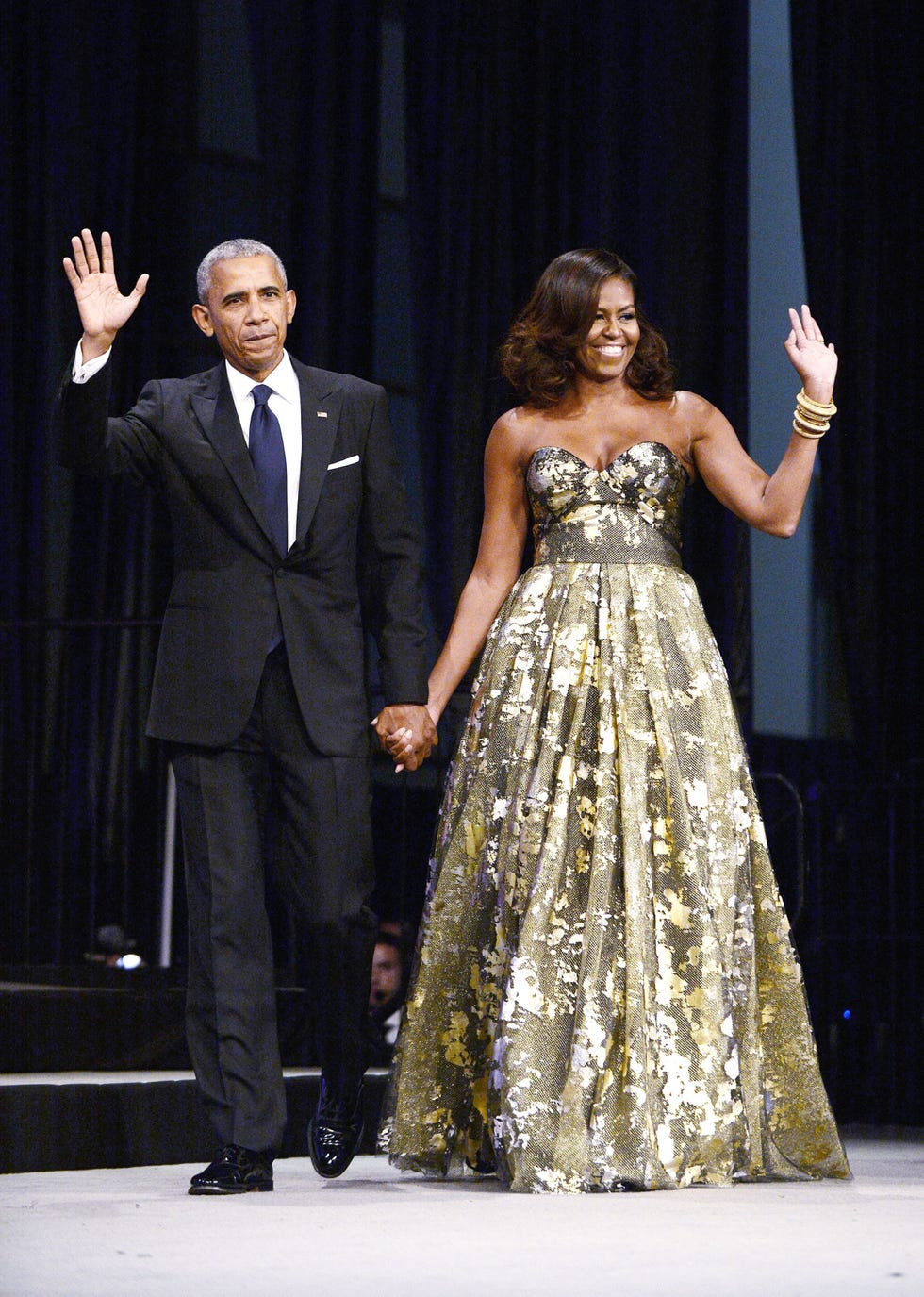 Indian-American designer Naeem Khan, whose dresses have been worn by Michelle Obama will be showing this week. Ever since her emergence in the White House, The First Lady has been wooing and wowing us with her Khan ensembles from state dinners to guest appearances.
Guo Pei
Remember Rihanna's Yellow Canary dress from the Met Gala in 2015? Yes I'm talking that 88 lb (yes you read that correctly) dress with the envious train on the red carpet. Turns out, China's most celebrated couture designer Guo Pei kicked off Fashion Week with ordinate beading and embroidery creations from her Spring/Summer 2016 Courtyard collection.
Sheranut
With over 628,000 Instagram followers, Thai actress and singer Sheranut "Namcha" Yusananda unveiled her trendy label Sheranut on Day 2 of Singapore Fashion Week. Models commanded the runway at lightening speeds to the animal sounds of a safari wearing a heavy dose of fur, zebra prints and metallic facemasks. My personal favorites include the solid colour pant suits and oversized blazers which seemed to incorporate pockets. Who doesn't love formal attire with pockets? *Raises hand*
Sheranut drew inspiration from photographer Michael Comte's fashion editorial that explores "the unlikely friendship between wild animals living freely among humans" under the idea of ending animal abuse which in turn reminded the designer "of the African tribal people who lived this way for millenniums."
With details of the collection's inspiration from tribal associations to lineage, it's difficult to ignore the stark contrast of White models in African face paint on the runway. There was however one visible model of colour who closed the show in a beaded cat suit as the finale piece. That was the show stopper. But I couldn't help but think how much more impactful it could have been if the show casted a wider net of brown skinned ethnic models to capture the spirit of the collection.
As much as I liked the collection, I fear that the line may fall into the trappings of being cliché if the source of inspiration cannot be tethered to a specific tribe, region or culture within Africa. After all, the continent has a landmass that is larger than America, China, India and half of Europe combined and is home to more than 1.2 billion people.
On a global scale, the fashion industry is no stranger to the tribal trend as designers have sampled ethnic influences dating back to Yves Saint Laurent's 1967 collection, then later from Dior, Valentino, Dolce & Gabbana and many others. For many, 'Africa-inspired' frequently translates to primitive high-end fashion in which women will somehow magically embody a fearless tribal spirit by day or by night.
But has anyone actually looked at African fashion lately? Its aesthetics show a flair for sharp silhouettes, bold colours and unexpected patterns.
But I digress. Big time.
Overall Sheranut upholds its signature of the confident and daring woman and I look forward to seeing the development of future collections.
Check out the full collection:
What's next?
After the after parties have died down, patrons turn into customers by spending their coins. Keeping in line with the see now, buy trend that has been sweeping runways all over the globe, for the first time SGFW attendees can buy selected designs immediately from the runways on Zalora.sg while remaining collections will be available at the SGFW & Co pop-up at the National Gallery Singapore until Sunday, October 30.
Which designers are your current or new favorites?
I promise you, my life isn't as jet-setting as it seems (most of the time I am dressed down with no-make up). But when I do dress up, I enjoy it to the fullest! Here's what I wore to the show.